Before & After Care Programs
Premium before and after-school care programs for Cornerstone Christian Academy students
Help your child begin and end the school day the right way
Your child can access top-quality before and after care programs at Cornerstone Christian Academy five days a week. Our extended care programs are designed to offer a productive and nurturing environment for learning and growth before and after the school day.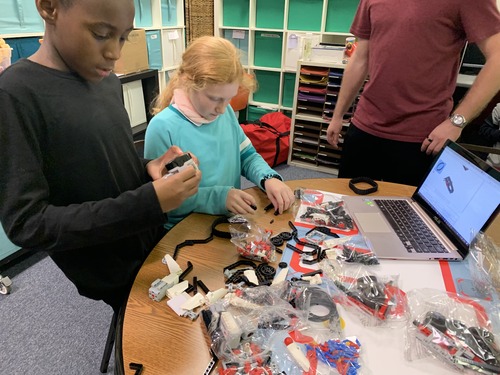 Engaging, fun & productive before and after care
While attending Cornerstone's extended care programs, your child will have access to a wide range of fun, engaging, and productive activities, including:
Art
Sports
Science & nature
Media
Drama
Worship & dance
Crafts
STEM
Lego
And many more
Teachers will assist students with their homework Monday -Thursday, and special tutoring is available. Your child will also have the opportunity to participate in professional dance, STEM and Martial Arts, depending on availability. These clubs are an additional cost and are not included in the weekly tuition. CCA brings in private vendors to provide additional opportunities for our CCA families, allowing more time at home in the evenings.
See What Past Parents and Students Have to Say
Kyle & Lisa
We love Cornerstone Christian Academy. Our son has developed so much this past year in pre-k (Mrs. Nona) we know he will excel in kindergarten. The staff is very friendly and very accommodating. Our son loves the summer camp program as well and can't wait for it to start.
-Kyle & Lisa
Katarina
We love Cornerstone. We have Ms. Fitzgerald who is very involved teacher who pushes the student to be active and think on their own. Our daughter attended Cornerstone since kindergarten so we have great experience with all teachers.
-Katarina
Dresden
This school is ALL Academics. Children sit classroom style and they learn their letters, blends of words, writing, languages, etc. My son started their 4k program at 4 years old and after a few short weeks, he can fully write his name on his own and knows the sounds of letter and vowel blends.
-Dresden
If you're interested in Cornerstone's before or after care programs, we'd love to hear from you!