Extracurricular Clubs & Activities
Student clubs & activities, including electronics, art, and science
Encouraging Children to Pursue Their Interests, Make New Friends & Develop Their Skills
At CCA, we understand that each child has individual passions and interests. That's why we're proud to offer our students a wide selection of extracurricular clubs. Whether they're interested in basketball, science, or art – there is a club for every child at Cornerstone.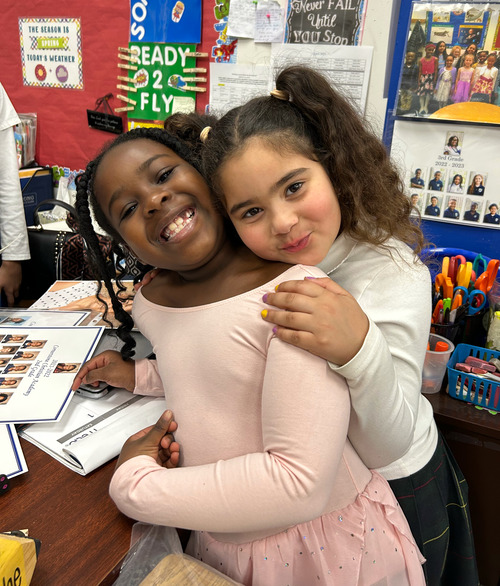 Explore Cornerstone's Student Clubs

Electronics Club
Our Electronics Club is the day we encourage everyone to bring their mobile devices to play video games.

Wearable Crafts Club
In our Wearable Crafts Club, students will be able to make and create trendy bracelets and keychains and other fun crafts involving beads and string.

Board Game Club
Our board game club is a fun way for students to interact with each other playing games the old fashioned way without involving electronics!

Lego Club
At CCA, we have a lot of legos and our students have big imaginations. Our Lego Club focuses on using those imaginations to build projects, both individually and in a group setting.

Middle School Connection
Middle School Connection is a club where our middle school and upper elementary (4th and 5th grade) students can gather together to explore God's Word, do art projects, create science experiments, play games, develop friendships, and much more.

Cooking Club
Our cooking club explores all sorts of yummy foods that kids can cook or make. We may not have a kitchen, but we have lots of tools to help us create treats and learn cooking skills.
We also offer vendor clubs at an additional cost. This service allows parents to have more extracurricular activities in one place, leaving more time for family in the evening. These clubs include STEM, Martial Arts, and dance.
See What Past Parents and Students Have to Say
Kyle & Lisa
We love Cornerstone Christian Academy. Our son has developed so much this past year in pre-k (Mrs. Nona) we know he will excel in kindergarten. The staff is very friendly and very accommodating. Our son loves the summer camp program as well and can't wait for it to start.
-Kyle & Lisa
Katarina
We love Cornerstone. We have Ms. Fitzgerald who is very involved teacher who pushes the student to be active and think on their own. Our daughter attended Cornerstone since kindergarten so we have great experience with all teachers.
-Katarina
Dresden
This school is ALL Academics. Children sit classroom style and they learn their letters, blends of words, writing, languages, etc. My son started their 4k program at 4 years old and after a few short weeks, he can fully write his name on his own and knows the sounds of letter and vowel blends.
-Dresden
Have you found the student club that's right for your child? Sign them up today!