Providing A First-Class, Christian Education
Helping 1st to 6th graders develop the skills and knowledge they need to live a purposeful life
Equipping Students with Lifelong Knowledge and Skills
As your child progresses to the 1st grade, they'll build on the foundations they learned in Kindergarten as they develop new skills and knowledge in a supportive Christian environment.
Interweaving Academics and Biblical Teachings
Providing a Supportive, Christian Environment for Learning
First-Class Academic Experience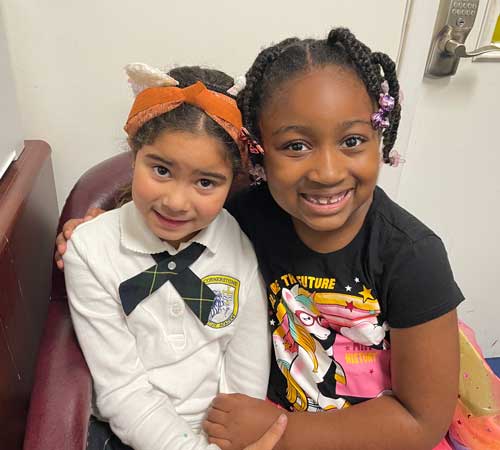 Offering an Enhanced Educational Experience
As part of the Abeka curriculum, from 1st grade onwards, students are introduced to Abeka readers. Abeka readers help your child improve their reading skills and basic comprehension while instilling Godly values through studying Christian literature and Bible scriptures.
Through the words and teachings they read, your child will start to identify acts of faith, Christian characteristics, and Christian values – inspiring them to incorporate them into their own lives.
By combining our academic curriculum with Christian literature and teachings, we aim to provide each of our students with an enhanced educational experience that guides them toward a happy and fulfilled life in their career, family, church, and community.
Through grades 1 to 6, students will continue to advance in all areas of their academics, including math, history, geography, STEM, social studies, penmanship, grammar, language, and more.
See What Past Parents and Students Have to Say
Kyle & Lisa
We love Cornerstone Christian Academy. Our son has developed so much this past year in pre-k (Mrs. Nona) we know he will excel in kindergarten. The staff is very friendly and very accommodating. Our son loves the summer camp program as well and can't wait for it to start.
-Kyle & Lisa
Katarina
We love Cornerstone. We have Ms. Fitzgerald who is very involved teacher who pushes the student to be active and think on their own. Our daughter attended Cornerstone since kindergarten so we have great experience with all teachers.
-Katarina
Dresden
This school is ALL Academics. Children sit classroom style and they learn their letters, blends of words, writing, languages, etc. My son started their 4k program at 4 years old and after a few short weeks, he can fully write his name on his own and knows the sounds of letter and vowel blends.
-Dresden
Are you ready to enroll your child for the new school year? Then please reach out.