Give your child an unforgettable Christian summer camp experience
Give your child the Christian summer camp experience of their dreams at Cornerstone. Participating in various fun outdoor activities and adventures allows your child to play, learn, and work alongside their peers in a supportive, nurturing environment.
We choose a new and exciting summer camp theme each year at Cornerstone. Past themes have included: Oceans Down Under, Fear Factor, Star Force, Mission Impossible, Island Times, Rainforest Rumble, and Superheroes.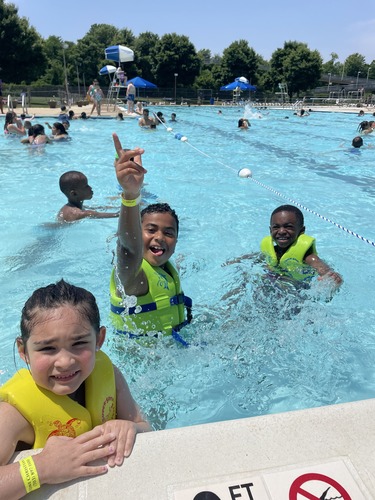 Join our Epic Adventures Summer Camp June 20 – August 11, 2023
See What Past Parents and Students Have to Say
Kyle & Lisa
We love Cornerstone Christian Academy. Our son has developed so much this past year in pre-k (Mrs. Nona) we know he will excel in kindergarten. The staff is very friendly and very accommodating. Our son loves the summer camp program as well and can't wait for it to start.
-Kyle & Lisa
Katarina
We love Cornerstone. We have Ms. Fitzgerald who is very involved teacher who pushes the student to be active and think on their own. Our daughter attended Cornerstone since kindergarten so we have great experience with all teachers.
-Katarina
Dresden
This school is ALL Academics. Children sit classroom style and they learn their letters, blends of words, writing, languages, etc. My son started their 4k program at 4 years old and after a few short weeks, he can fully write his name on his own and knows the sounds of letter and vowel blends.
-Dresden
Ready to give your child a summer they won't forget? Fill out the application form below.